Farina Focaccia and Cucina Italiana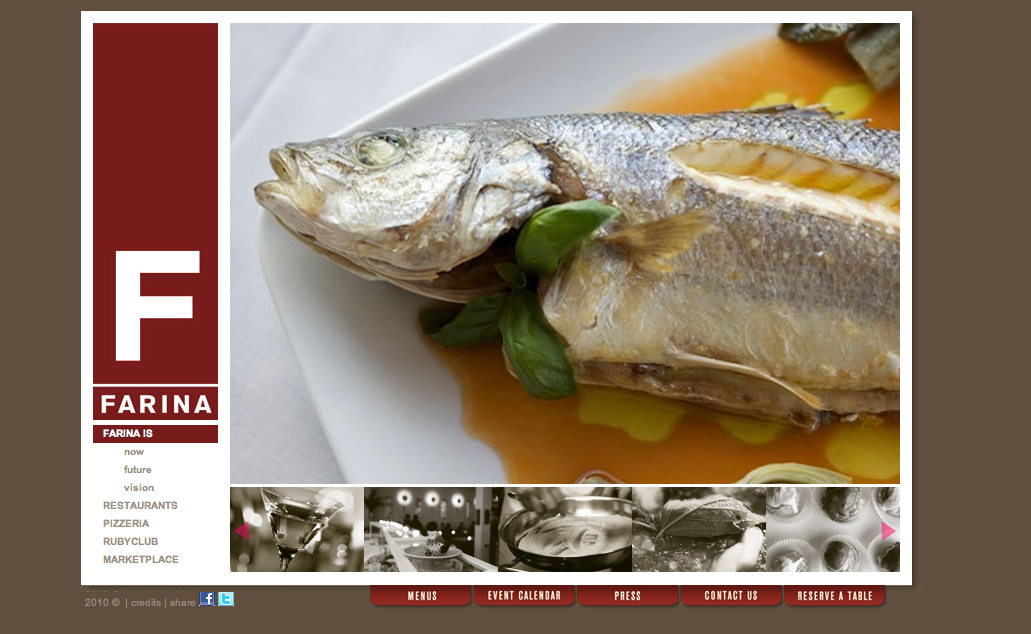 Farina is an modern upscale restaurant in the San Francisco area and their website needed to reflect that they understood the culture. Farina had run into issues with previous web design and development companies not delivering on what they promised which left them with a site that was half complete and didn't have all the features that they wanted.
We stepped in and took the disparate elements and created a website that utilized flash and dynamic html without compromising user experience. Farina has a lot of non technical users that needed to update the site on a regular basis and we provided them with the tools to do so. The food became the focus of the site through exquisite photography and presentation.
Design Layouts provided by Stella Designs
About Stella Designs
Kim Grijalva is Creative Director & Principal at StellaInk. Design, management, art direction and production supervision, in all areas of graphic design, have been Kim's area of expertise for over twelve years. Kim is an experienced steward of brands, conceiving design solutions that reflect the essence of brands, solicit an emotional response from the target audience, and build brand loyalty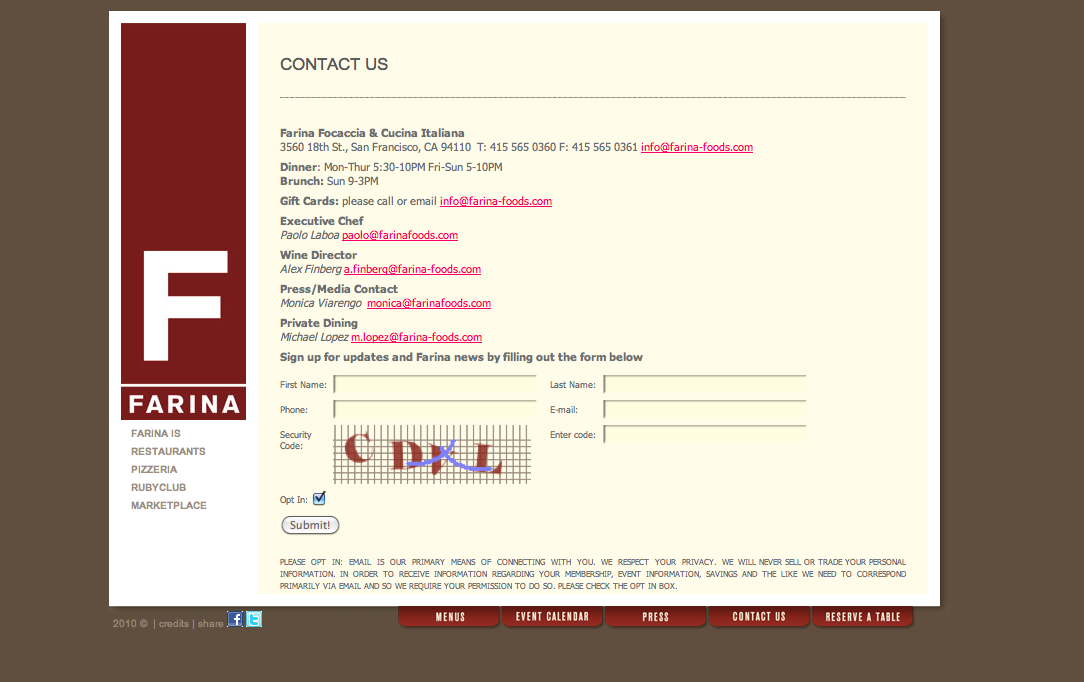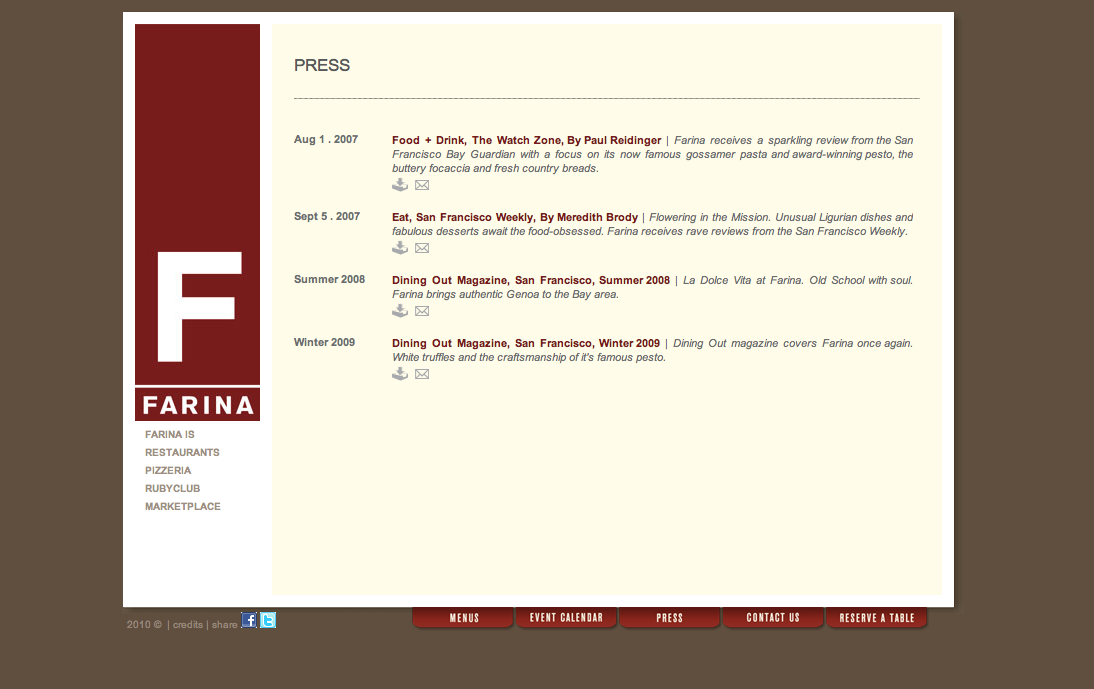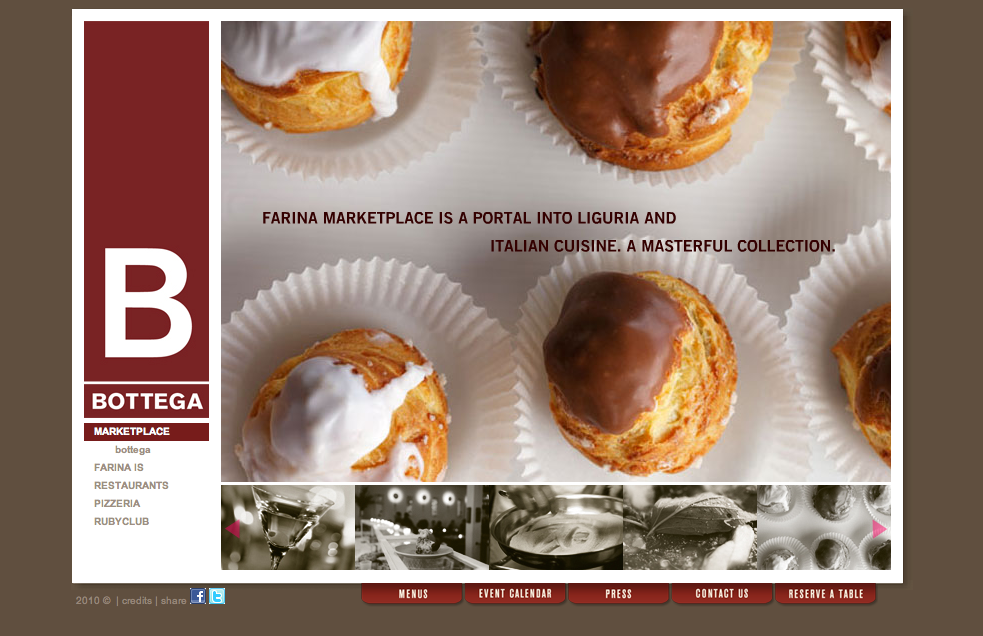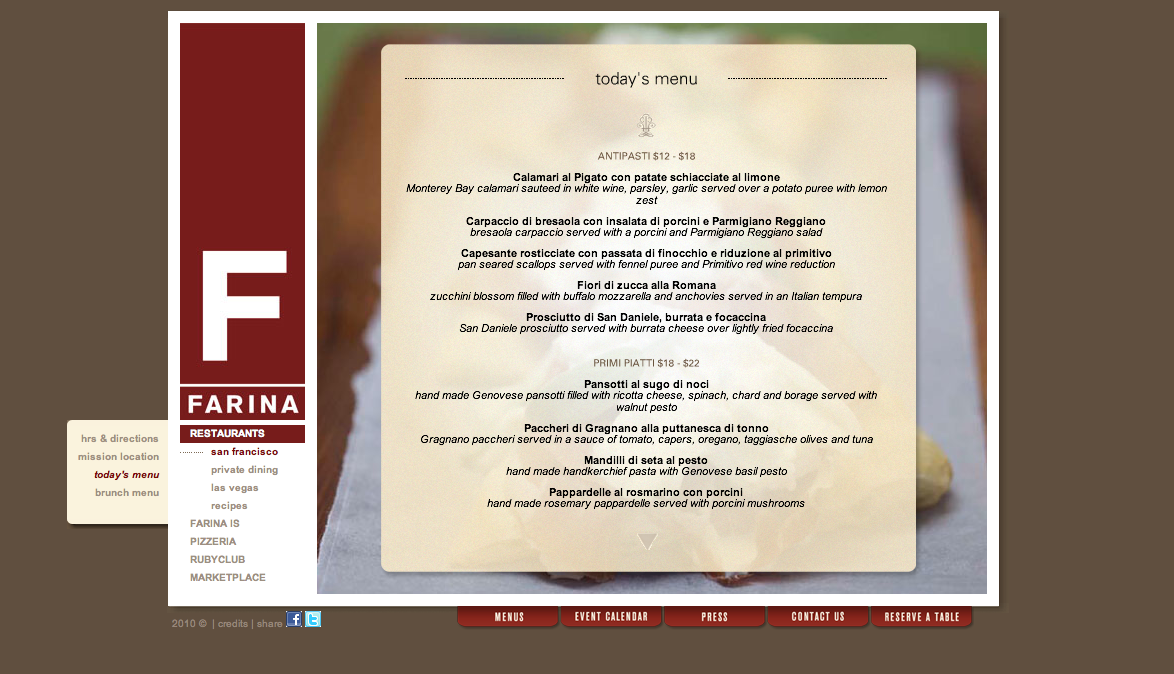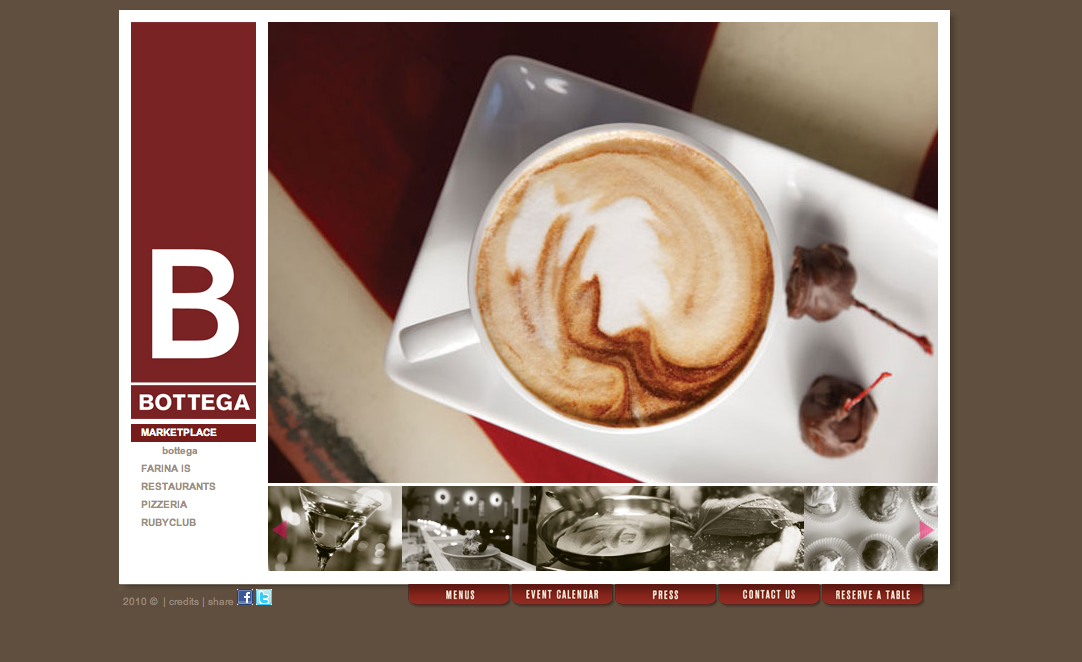 Related Categories:
CMS Integration
Dynamic Flash
E-commerce
Flash Development
Web Development

State: CA
Industry: Food and Drink Restaurant