Casitas Municipal Water District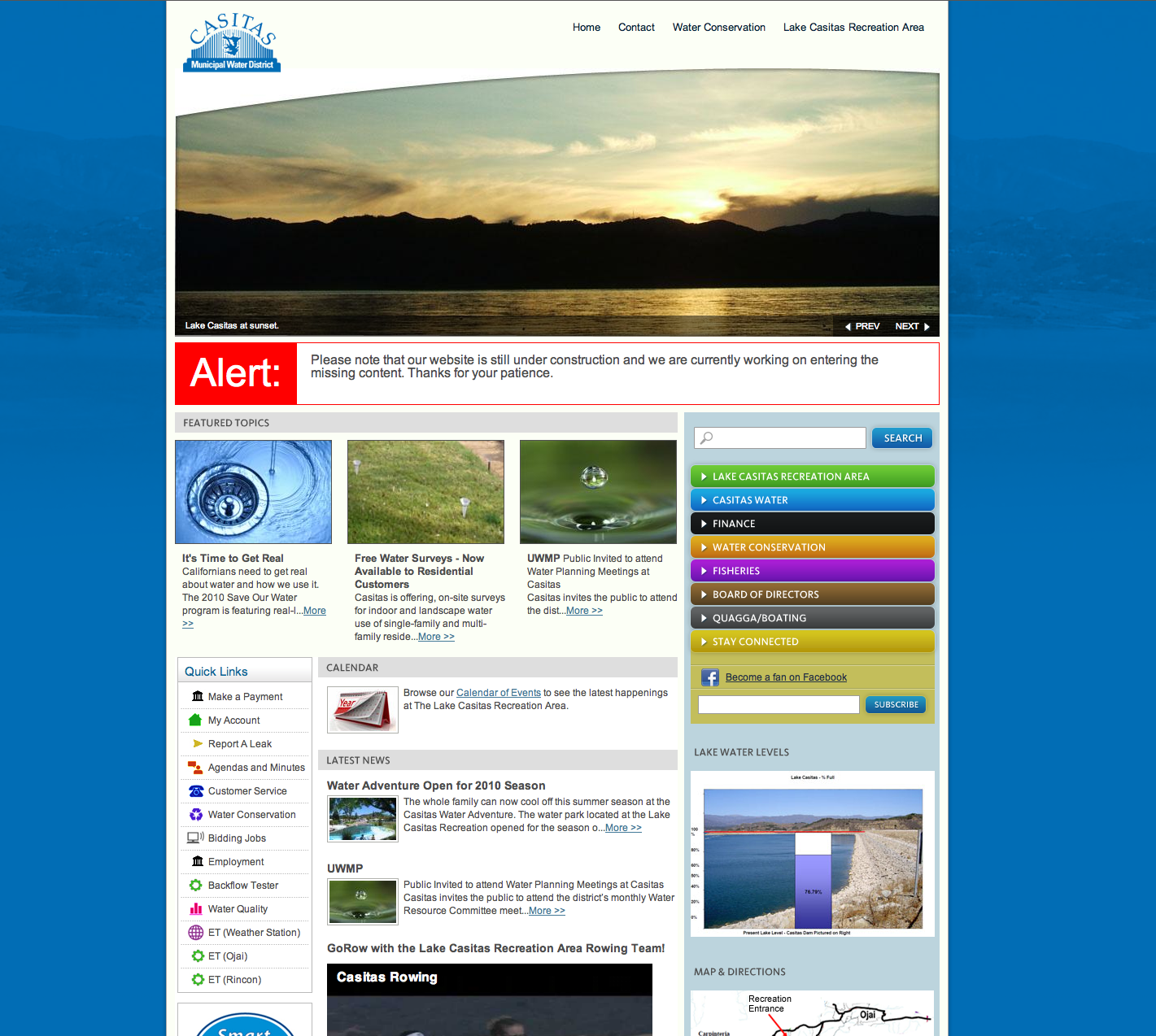 Casitas encompassed several different websites. The management of which was on several platforms making it difficult to stay updated and it was not presenting a coherent brand image.
We combined all their web properties into one easy to navigate website. We set up user permissions so that key personnel would have access to update specific portions of the site as needed. This also gave county residence an easier way to access data they need.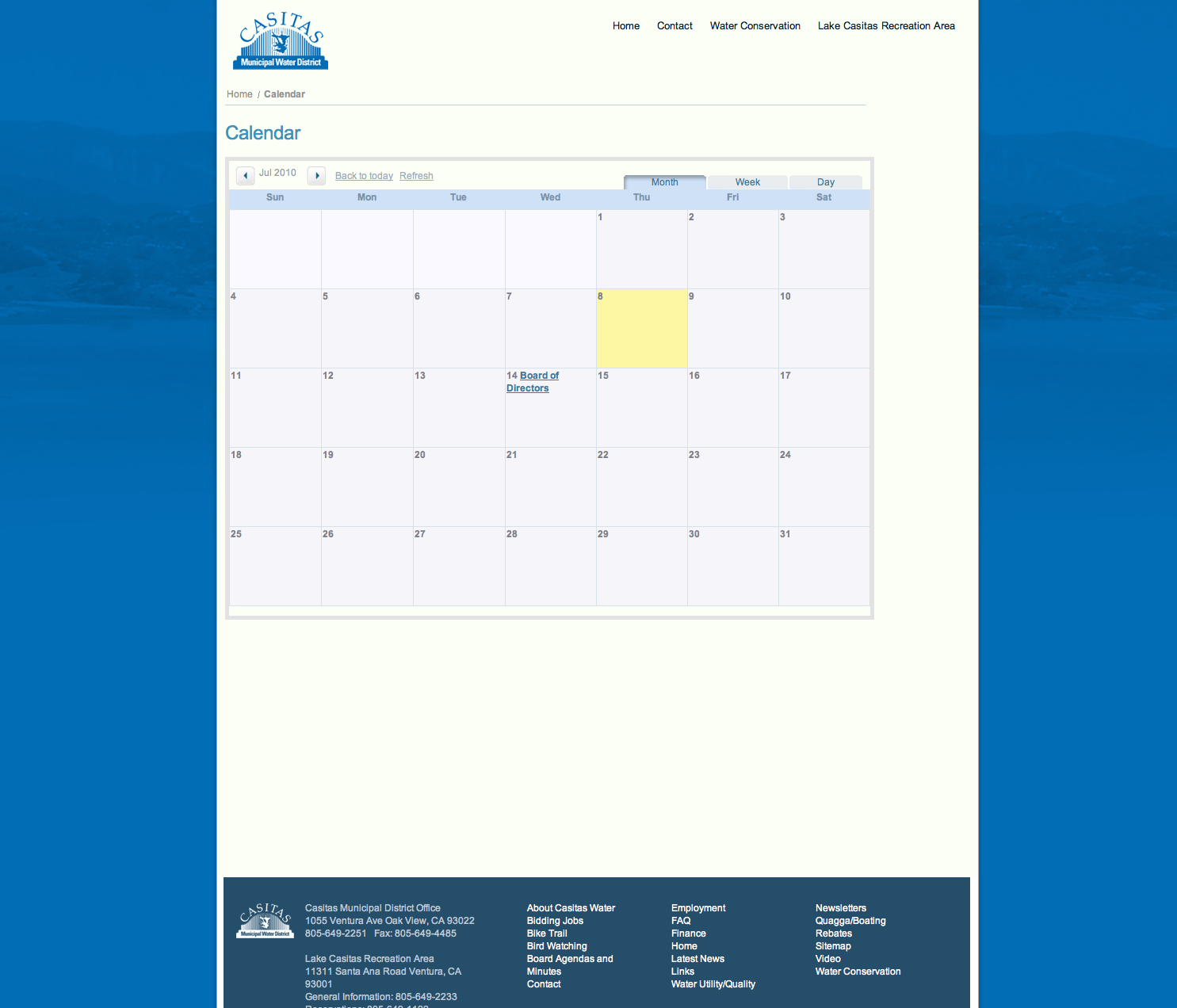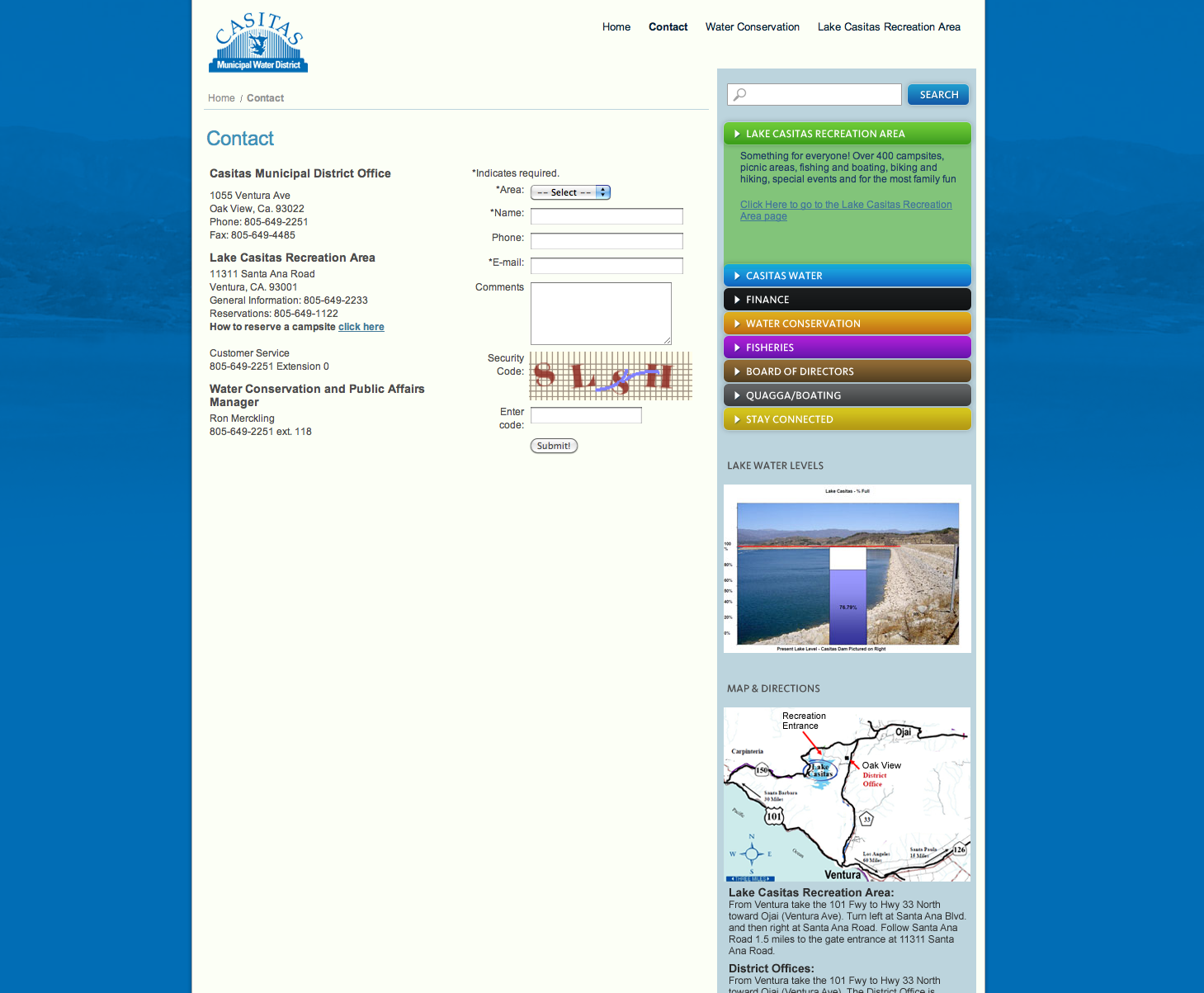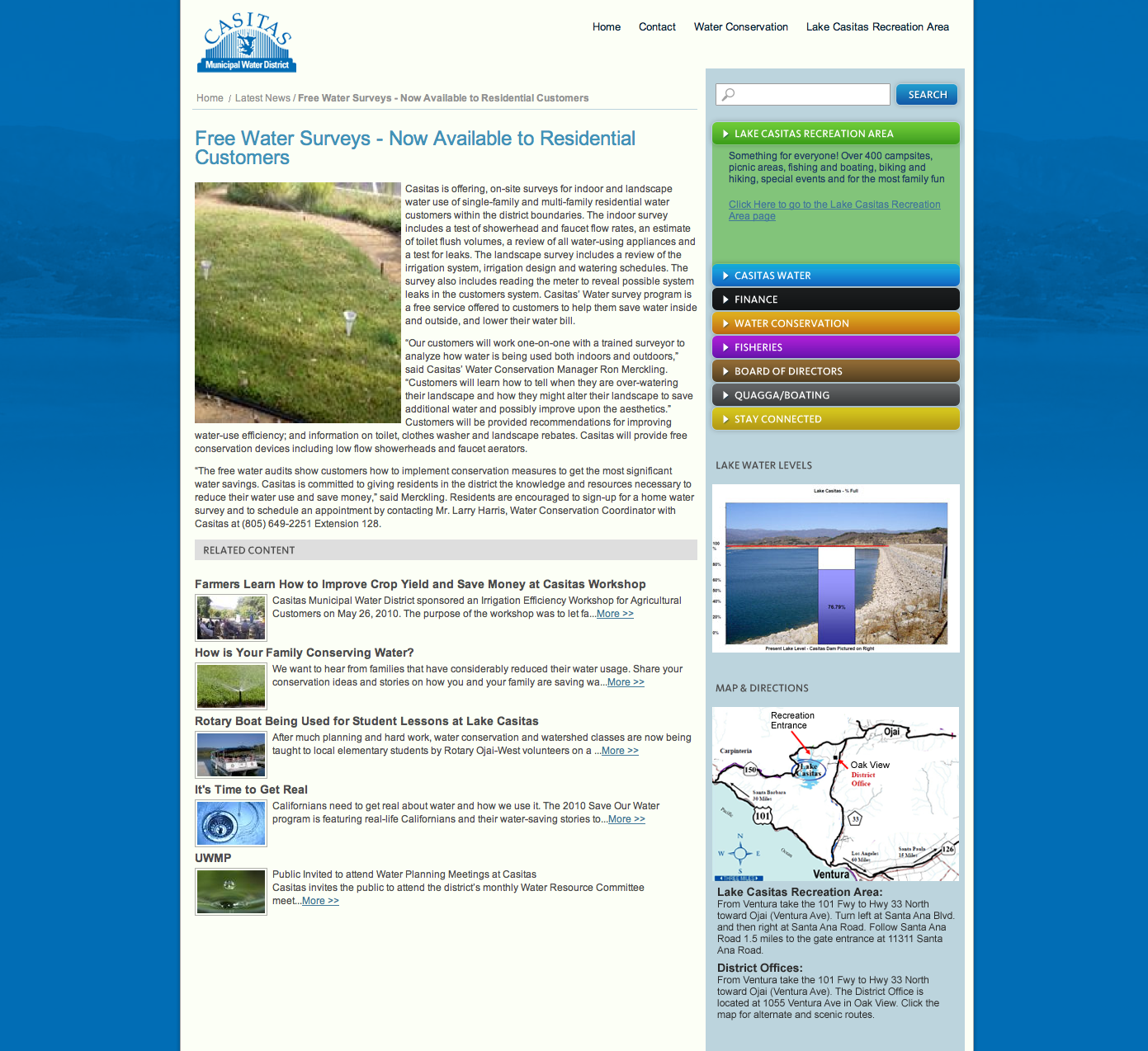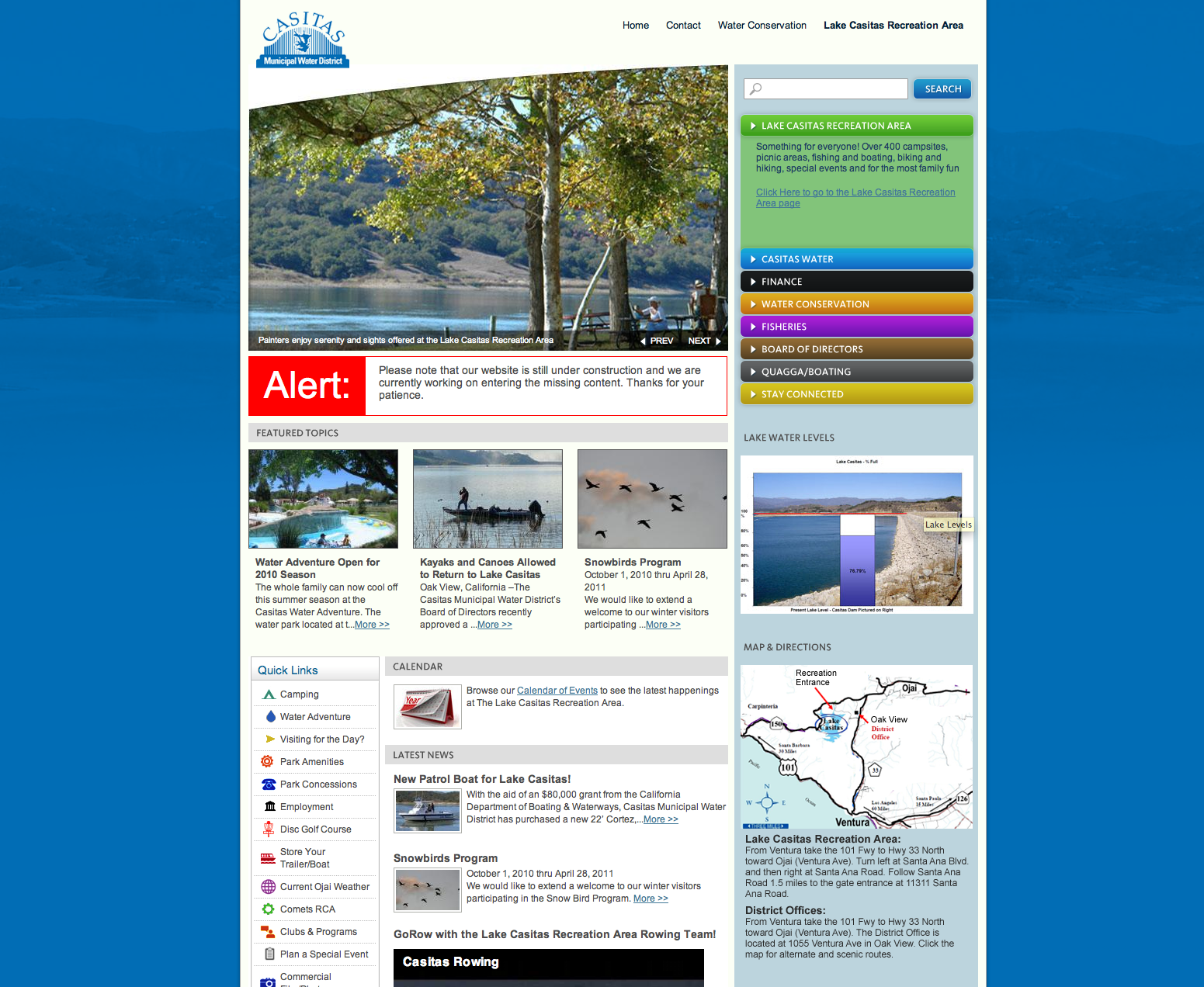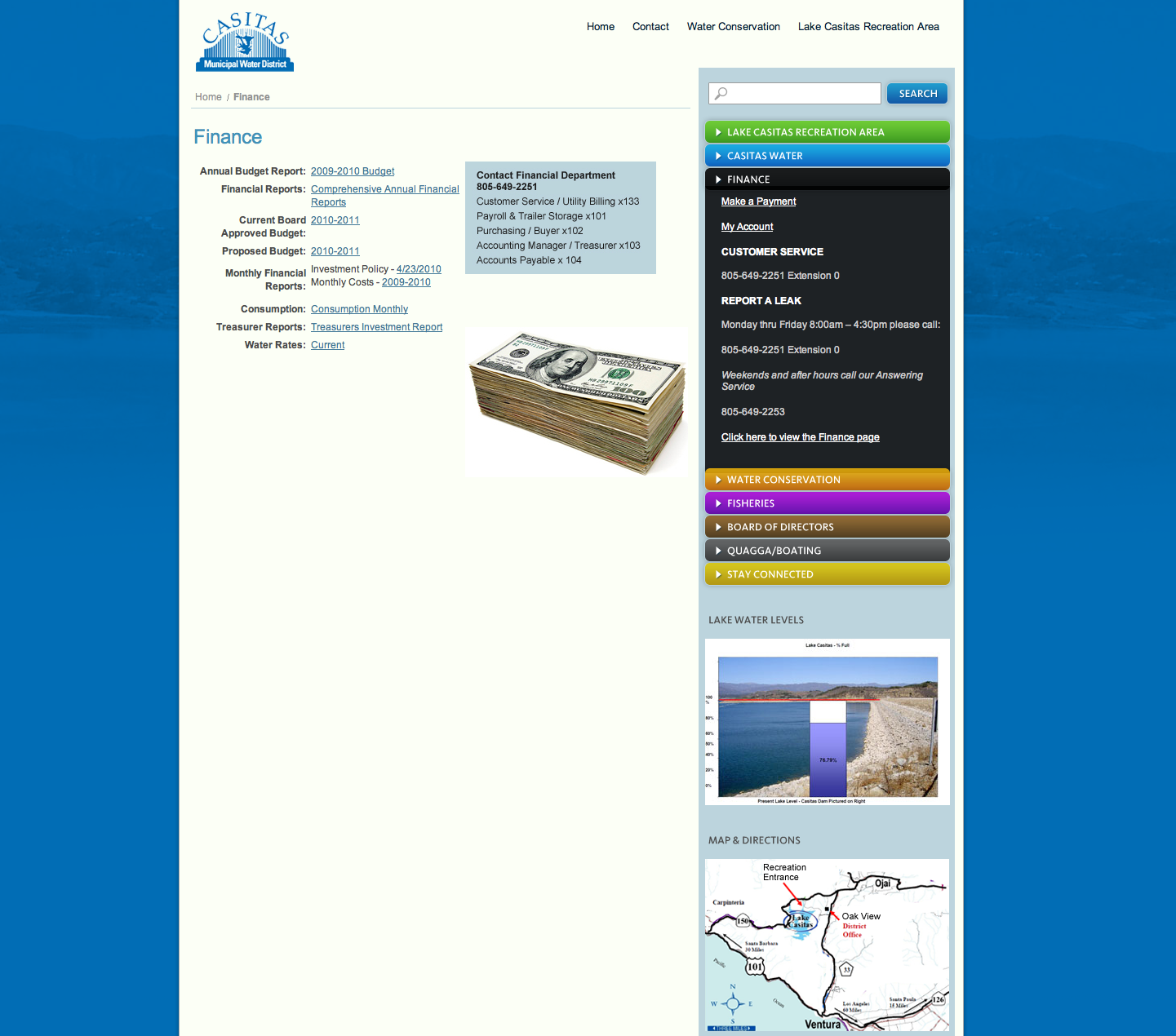 Related Categories:
CMS Integration
Consulting
SEO
Web Design
Web Development
Web Redesign

"WebLift met our agencies high expectations to design and organize a well crafted website. Their focus on customer service was a critical factor in managing the transition from our old site to the new one. With approximately 1,000 daily visitors to our site, we needed to quickly address our customers' concerns and with timely and successful solutions that is what WebLift's staff provided."
Ron Merckling, Water Conservation/Public Affairs Manager
State: CA
Industry: Environmental Utilities Family