About Black Helmet
Black Helmet is a clothing and accessories web-based company for firefighters. They pride themselves in having original designs that reflect the firefighter spirit and community. They only sale online, mainly to United States, Canada, South America, and Germany.
Starting with WebLift's Complete Online Solution
Since its beginnings in 2008, WebLift has helped build the BH brand grow solely online. We started by designing and developing a website from scratch integrated with our DriveCMS system. With this system, they can easily manage all the day to day operations and keep control over their site. WebLift also manages all their marketing online, from social media to Google and SEO.
WebLift currently manages all their marketing online:
Social media Advertising. WebLift helps Black Helmet manage all their social media presence online.

An English, German, and Japanese Facebook have been created to promote their products to different target markets
Ads are created and managed across all platforms

Social Media PPC Campaigns. WebLift completely manages, monitors, and optimizes all ad campaigns for the company

Ads are created weekly across all social media platforms
Ads are reviewed and optimized weekly to increase conversions
All ads have conversion tracking to track performance

Google Campaigns

Keyword analysis
Strategy creation
Creation of all ad campaigns
Ads are reviewed and optimized weekly to increase conversions
All ads have conversion tracking to track performance

SEO
Logo Design & Branding
Custom E-Commerce website design & development + updates. WebLift has designed, built, and continuously updates Black Helmet's site

Website: http://www.blackhelmetapparel.com/

Graphic Design services
Newsletter system
Performance Results
On social media, WebLift has helped Black Helmet grow from 0 to 366,000 fans on Facebook through weekly promotions and management. We create all the design work for ads on the website and track the ad performance weekly. Black Helmet's Facebook has not only gained fans, but an active engagement with thousands of likes per post and increasing amount of website traffic. Below you can see one of their Facebook ads and the amount of engagement.
Instagram Results
WebLift has helped BH gained over 14K followers on Instagram and build engagement from their followers. WebLift takes care of posting new products, promoting sales, and post behind the scene pictures.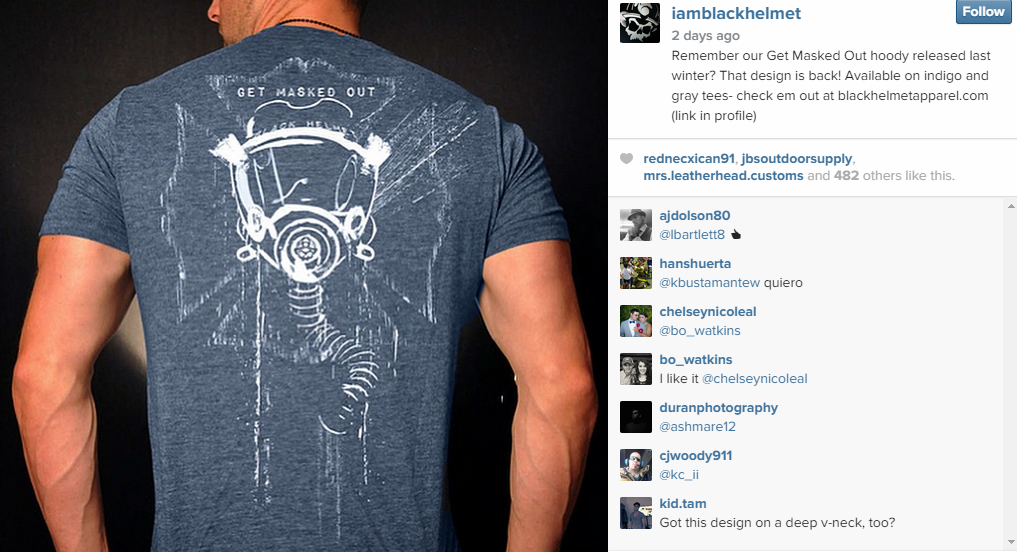 Google Ads and SEO Results
Thanks to our Google ads campaigns and monthly SEO efforts, Black Helmet has been able to reach and mantain a good presence online. For example, they have the second place in organic ranking on Google for one of their best selling products: their firefighter wallets (see picture below). Their Google ad also shows first in the search place togehter with optimized links and rankings.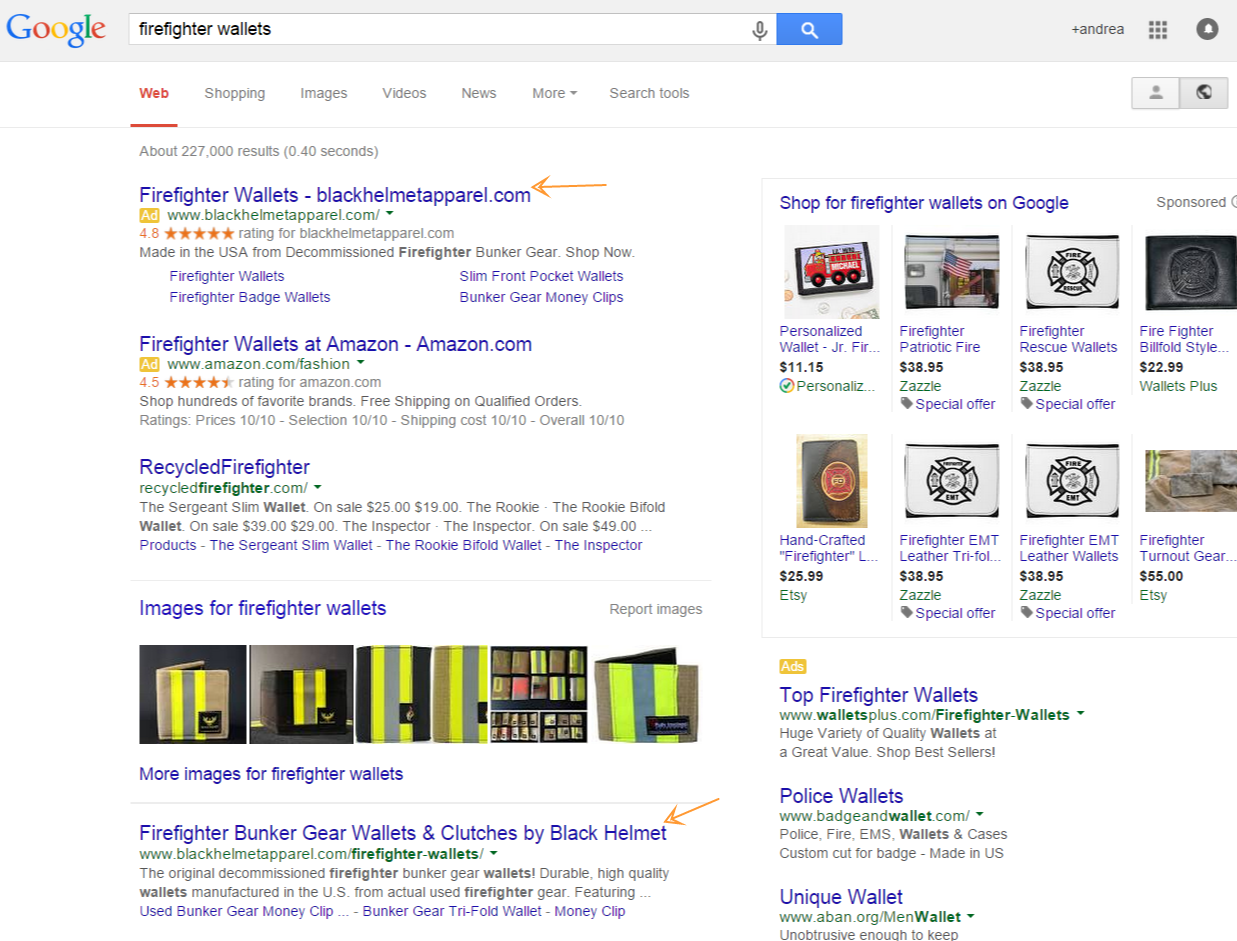 WebLift continues to provide monthly marketing services and website updates to Black Helmet Apparel and is looking forward to continue helping them grow their brand online.