What is Content Marketing?
Study after study has shown that consumers are becoming more effective at tuning out advertisements, commercials and sales pitches. Today's consumers demand engaging, informative, and helpful content. Content marketing is a technique which involves creating engaging content that will increase sales, organic search ranking, brand recognition and customer loyalty.
61% of consumers are more likely to buy from companies that provide custom content.

88% of B2B marketers use content marketing.

58% of internet users say digital ads are not trustworthy.

74% of consumers trust in informative content from a business
What We Offer
All the content we create is original and done in house in our office based in Miami, Fl.
Articles
White papers
E-Books
Guides
Website Content & Review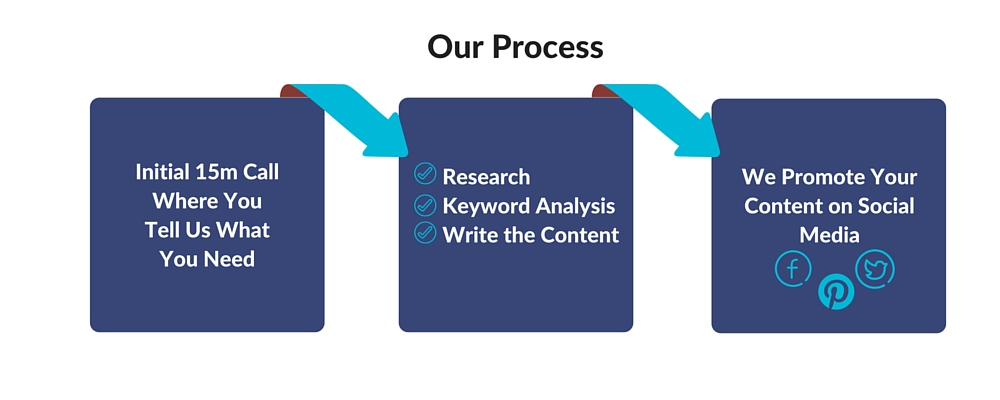 Plans and Pricing
20 Articles Per Month (5 a Week)
Analytics Reports Once a Week
Content Promotion Posts on social media and a link building campaign
12 Articles Per Month (3 a Week)
Analytics Reports Once a Month
Content Promotion Posts on social media and a link building campaign
4 Articles Per Month (1 a Week)
Analytics Reports Every 3 Months
Content Promotion Posts on Social Media
*Price based on a 6 month commitment
---
Discover the Success
ServerPronto required a strong marketing strategy that would enable them to compete with IBM (through Softlayer), Microsoft (through Azure), and Amazon (through AWS).
As a part of WebLift's online solution, the following content was provided:
WebLift created Serverpronto University to keep their customers engaged with useful content.
Created content strategy to increase organic traffic
Articles are created and posted on their site
Content is SEO friendly
Even when competing with IBM, Microsoft and Amazon, ServerPronto saw several keywords reach the front page of Google and many enter the top 3 results.
---
Anthony Sostre is the head of WebLift's content marketing department, and uses principles of psychology, marketing, SEO, and copy writing to create content marketing programs which deliver a higher ROI and better results.
Jia-Ying Lin is a social media marketing expert who uses her diverse experience in online marketing to ensure your business makes the most of its social media and content marketing campaigns.
Pedro Sostre is a New Media entrepreneur who understands how to blend art and business to reap financial rewards. Recognized as an Internet business and marketing guru, Pedro is an accomplished affiliate marketer with several successful Internet properties that prove Conversion Design works.
---
Share this Info with Your Boss
Get a free example article, content plan and overview of WebLift's Content Marketing Program by downloading this .pdf