Misty McIntosh
Director, Product Management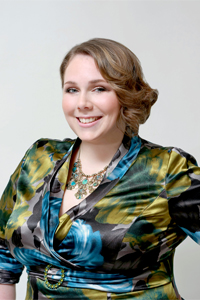 Misty McIntosh joined WebLift in January of 2008. She serves as the primary liaison between clients and our development team in order to achieve optimal results during the design and development process. Misty leads every project taken on by WebLift, including the coordination of each step, from design & development to launch.
She understands the difficulty and confusion experienced by some clients as they work to transfer their existing business to an online environment, or simply take their current website to the next level. For this reason, she has made it her goal to ensure customer satisfaction during and throughout the technical phase of our client's projects via consistent communication and service.
In addition to her product management expertise, Misty is also knowledgeable in a wide variety of technologies including server architecture, hosting environments, database design, and LAMP (Linux, Apache, MySQL & PHP) setups. She also handles in-house custom programming and has described herself as tirelessly curious, always on the hunt for new information and experiences in order to improve performance, conversion and, ultimately, client success.
Misty built her first website in 1995, at the age of 14. Since then, she has added numerous projects to her portfolio, along with invaluable experience in both the management and technical aspects of the information technology field.
Misty graduated from Minot State University in Minot, North Dakota, with a BAS in Management Information Systems and is a Certified Application Software Specialist.