Pedro Sostre
CEO / Creative Director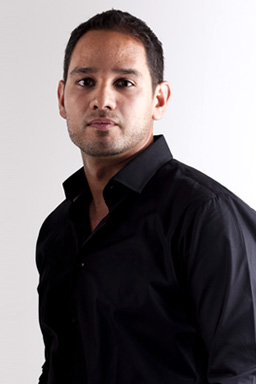 Recognized as an Internet business and marketing guru, Pedro Sostre is data driven, tech savvy, and fluent in a variety of media. He is author of the book "Web Analytics for Dummies," and is pioneering Conversion Design, a design concept which blends traditional graphic design principles with search engine optimization, usability, and analytics analysis to create successful web solutions.
Pedro fell in love with the World Wide Web, its opportunities and its challenges in 1999. Since then he's done everything from corporate identity consulting, to multimedia design for a major dot com, to launching his own firm, Weblift. In the course of his career, he's had the opportunity to create work for companies like CBS Sportsline, BMW Motorcycles, Reebok and Motorola, among others.
Pedro has been a columnist for Revenue magazine and is regularly quoted in media outlets, including Microsoft.com, Web Host Industry Review, and Internet advertising hot spot Adotas. Pedro's coveted knowledge has also landed him invitations to judge design awards at Content Week. The former Yahoo! Search Marketing Ambassador and Google Adwords Qualified Professional is also a regular presenter at industry events like eComExpo and the Affiliate Summit.
An accomplished affiliate marketer with several successful Internet properties that prove Conversion Design works, Pedro is a New Media entrepreneur who understands how to blend art and business to reap financial rewards.